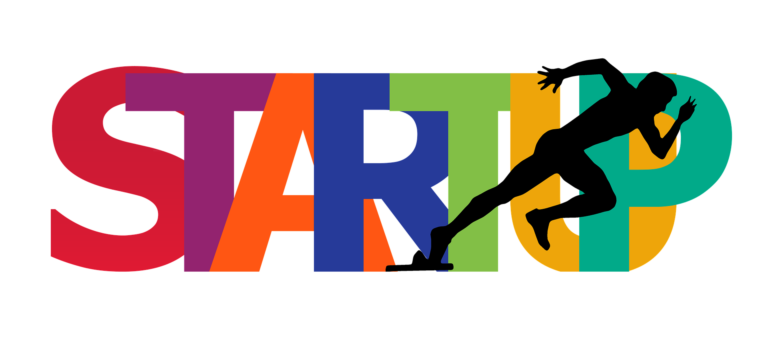 Why Digital marketing and SEO is important for Startups?
Digital Marketing is the new age 'chant' of any business, irrespective of their magnitude. Whether it is a towering business or a startup one, Digital Marketing pushes it to unseen realms of reach producing high revenue and fame.
Digital Marketing refers to any sort of marketing techniques aided by the internet. Digital Marketing and SEO for startups is undoubtedly the prime requisite. 
Creation of websites having rich and finely tuned in content, blogs, social media promotions, and above all search engine optimization together create a magical web of Digital Marketing.
As far as start up companies and services are concerned, they have a dire need to establish themselves in a much faster pace than established ones. 
 Even if the quality of the brand or service is highly satisfactory, they will have to wait for a long term to catch the real pace of business. Here, this new era technique in marketing helps them to create a reputation instantly, providing them a high influx of revenue.
Integral aspects and tips in Digital marketing and SEO for Startups
Creating a multi featured, responsive website.
Best SEO to make the website rank high in Google and other search engines.
A finely designed and tuned in content. 
Adapting the website to Google friendly. 
 Including multimedia to thrust action.
Creating a Multi featured, responsive website
People can't waste time and energy searching website. They need a quick, responsive. Here, there is the need for a well created website.
Moreover, this responsive website must adapt to the screen size and browser settings. When we design a website, we can effectively incorporate new strategies and plans that suit the marketing of startups. This inevitably decreases expenditure and efforts .
Best SEO to make the website rank high in Google and other search engines.
Whatever be the magnanimity of the website, the greatest strategy to get it reach the client, is by best Digital Marketing and SEO for startups. A high competition exists in search traffic. If another startup company or service has a more strategic SEO than ours, it will appear high in the organic search results than ours. In such cases, it will adversely affect our ranking, which in turn pushes our website downwards. In order to search your organization, keywords relating to your business, brands, it's features are needed.
 If one searches, in a general manner, for your type of business, your name must alight on the top list. This must be ensured, if your website is constantly optimized with relevant keywords. Addition of FAQs in the website is another tactic to ensure your website's overall optimization. In the answer part of such questions, we can even include your contact numbers. We all know the time needed for a start up firm to establish in full fledged form may take years. But for creating and optimizing the website may take only six months time, making a sudden imprint of the business in the minds of people.
That information furnished as the answers will give you an opportunity to rank high in Google's  Snippet Section. Choosing relevant, but different keywords for each website page as well as social blog post or other content is very much needed.
If you need help growing your business, brand or service, check out our Digital Marketing company, Iris Q Technologies
A finely designed and tuned in content. 
Without the right content, a successful SEO strategy will be difficult to design. The content must be lucid, self explanatory and details the heterogeneous features of the startup business. But constant updating of the content is highly recommended for the ranking of website by the search engines.
The right and genuine content also  will boost up the search engine rankings, driving new traffic to the website . Additionally, it will encourage people to visit your organization, even physically.
Intrinsic touch of the content creates a psychological liking of the people going through the site. These contents, as well as blogs and news letters need to delight people, while informing the features.
A Email updates attached in the website can inform the would be clients about new blogs and letters. Also we can tie the customers to the offers reflected in the content. Along with it, a chat box offering a 24*7 answers to the questions asked is worth designing. By offering genuine answers we can meticulously plan to unravel the operation mode of your business.
Above all,  it is the prime aspect, that is to update and optimize the content  with relevant keywords. Then only people will get a direct attention at once.
Adapting the website to Google friendly. 
Another feature happening in search engines like Google is that, people will ask a number of questions directly to the search engines. They will give answers, sometimes even in incomplete format. This is a great hindrance to the business and brands to soar high because Google only answers the question without suggesting a particular name of business. 
This situation can be overcome by optimizing your content and turn it to Google friendly.
‌ In order to adapt to it, we need to create a Google business profile. Clients or people can avail a snap shot of your business through this which stores the key information of your business, say location, price, menu etc. Inclusion of online reviews also drag people to you, by knowing their needs.
Including multimedia to thrust action
Videos and movies have a great impact in the viewers psyche. If you have a video related to your business ,we can include it in the website. Conversational videos are of great help to clients and they love it . Professional touch like shooting outdoors will bounce up your reach. These videos can be uploaded in your website or even in You tube.
Innovative Digital Marketing and SEO Strategies for Startups
What we can smell from all these, is new trends give way to newer ones and they in turn to newest ones in digital marketing, which can revolutionize the boom of your business. The startup companies need to adapt to these marketing techniques, which ensure a complete change over in the functioning of their business. 
Moreover, a vigilant monitoring of the strategic changes in marketing, which cater to the needs of people is highly recommended.
Iris Q Technologies, a bunch of highly qualified and vibrant IT experts carved out a niche in the digital marketing arena manifesting thundering business boom to its clients. We provide custom based marketing solutions for startup companies and services, empowering them to compete with business giants , carving out a position of their own and reaping high returns and reputes.